Chicago to Notre Dame Bus Trip & Tailgate
New Ticket Options for the 2023 Season!
The Complete Game Day Experience from Chicago to Notre Dame. We provide Irish and visiting fans alike with the very best Gameday experience for those living in or traveling through Chicago. From bus only, to full-day fun, Irish Express is the best way to travel to see the Fighting Irish. We have made some updates to our ticket types and have introduced some awesome new options as well! 
All Irish Express tickets include:
A chauffeured coach that departs from a central location in Chicago
A comfortable ride in busses equipped with a restroom and WIFI
Beverages served on the bus (Alcohol Included for Plus and Platinum)
Snack for ride back

New Offerings, Same Company
New to 2022, we have rebranded to Gameday to offer you a plethora of options for your trip to Notre Dame. Previously we have operated these companies separately and recently brought everything under one name and offering. We are the same guys operating and the experience will remain the same with new ticket types to appeal to different budgets and riders.
Gameday offers everything you need to have a stress-free day or weekend to see your favorite football teams. We offer Tailgate Services, Transportation Packages, Catering Delivery, and more. Whether it's just renting a cooler or table, or flying you in on a private jet with black car service to your private tailgate with full food and beverage, we have an option for you.
Irish Express Platinum Package includes everything you need for an incredible Gameday experience.
Two Hot Meals

Beverages All Day

VIP Tailgate Access

Late night snack
*No cash bar as all beverages are part of the package. We just ask that you show the staff your gratitude for their hard work. 
Click the video below to view the experience.
Your Stress-Free Game Day
There is nothing like a game day in the South Bend, and you get the total experience when you book an Irish Express Platinum Ticket. You get an awesome bus ride to Notre Dame from Chicago, but you also get so much more!
Get an authentic game day that is hassle-free with a package that includes:
A chauffeured coach which departs from a central location in Chicago
A comfortable ride in busses equipped with a restroom and WIFI
Drinks served on the bus
An experience like no other as we do our best to get you to campus so you can be part of the awesome tailgating fun
Music and games in our wedding-style tent plus tables and chairs so you can make the most of the tailgating party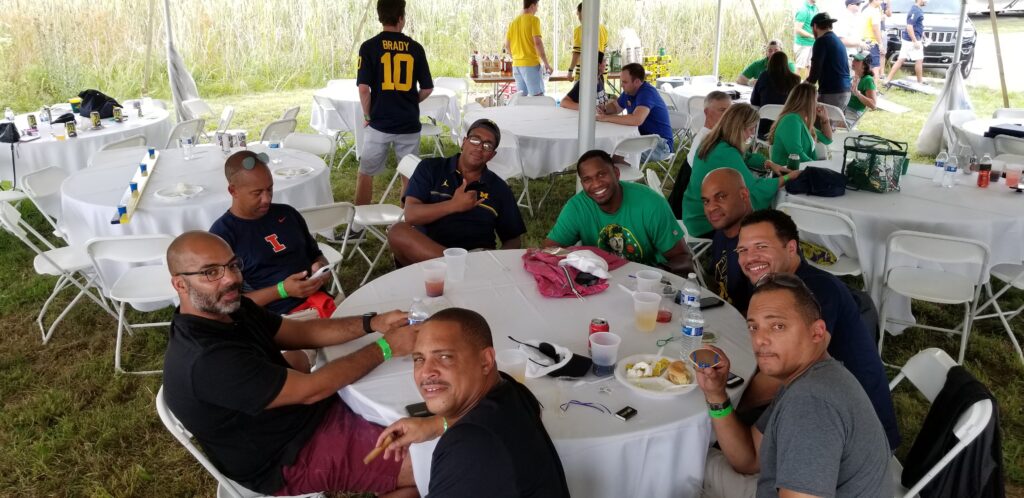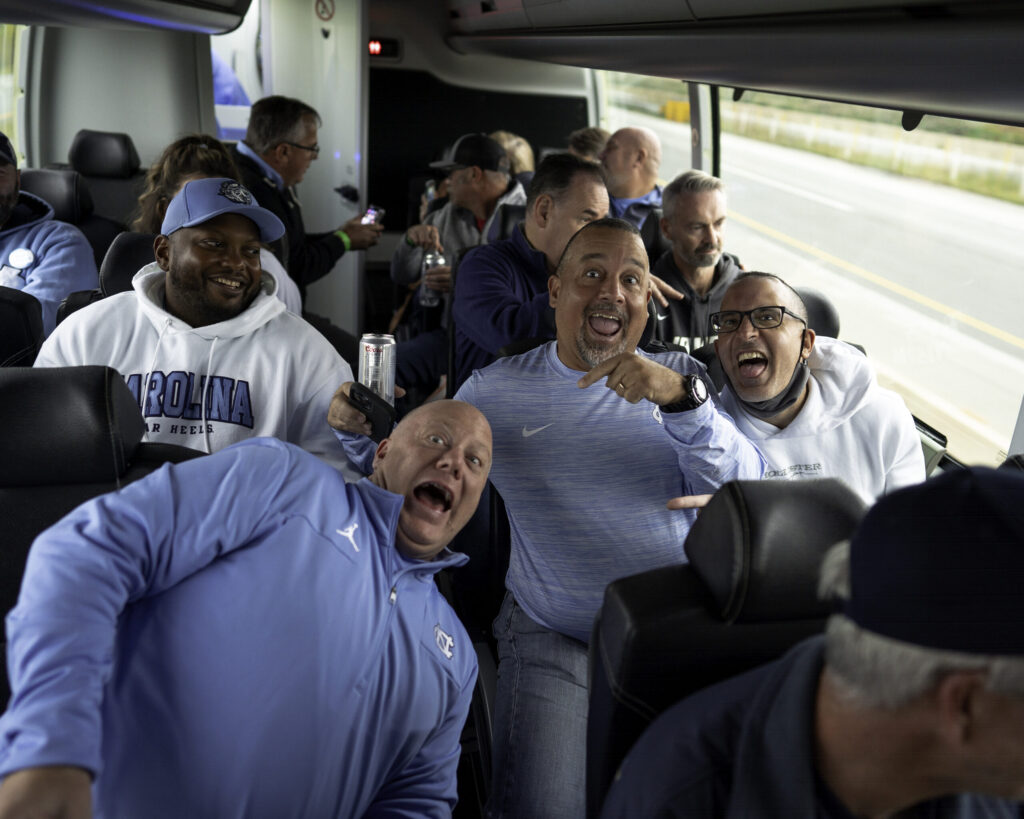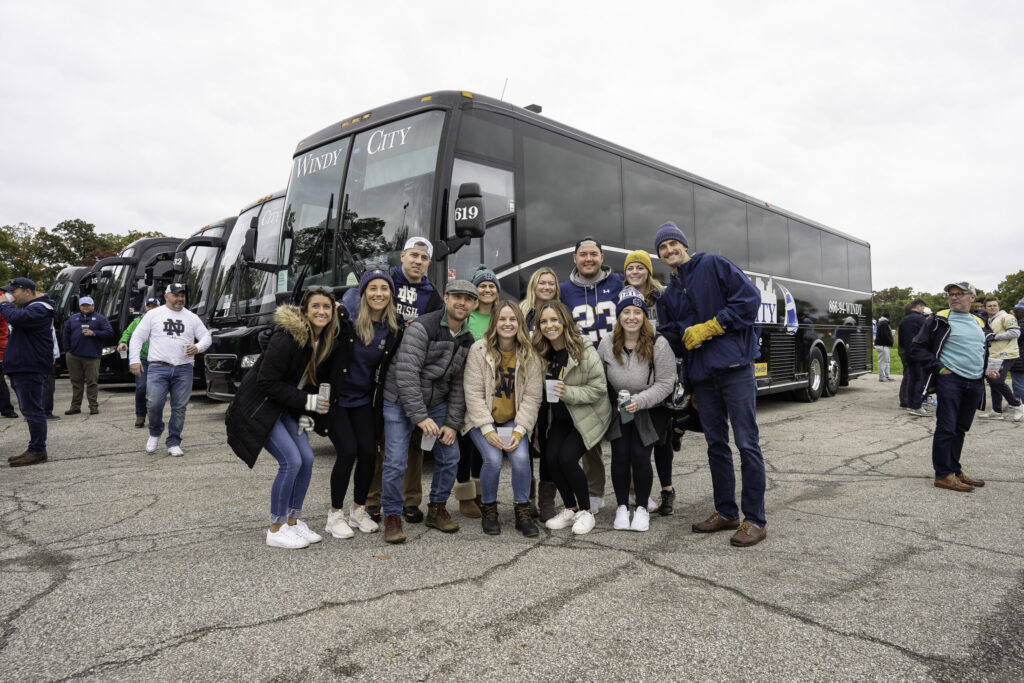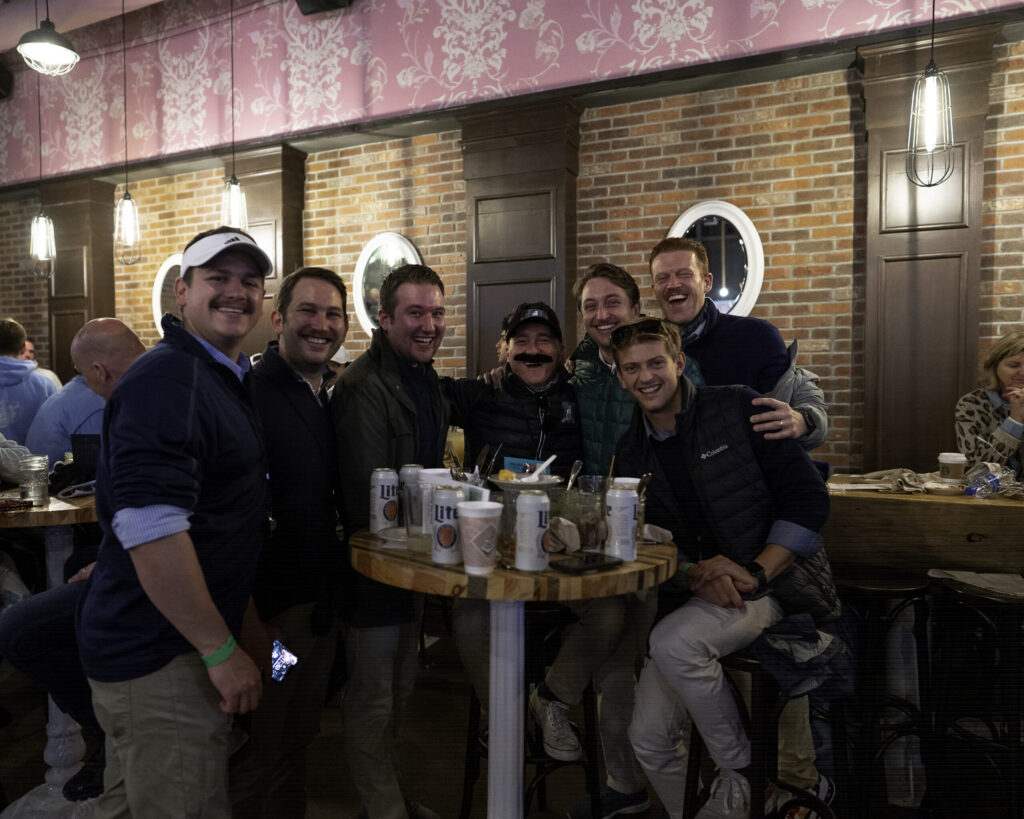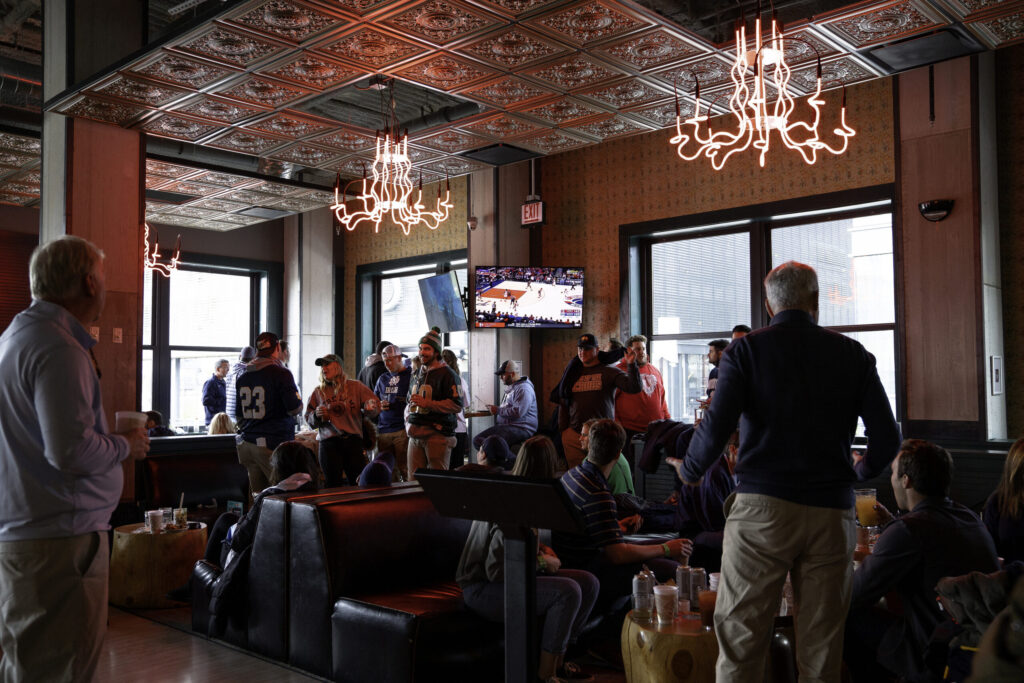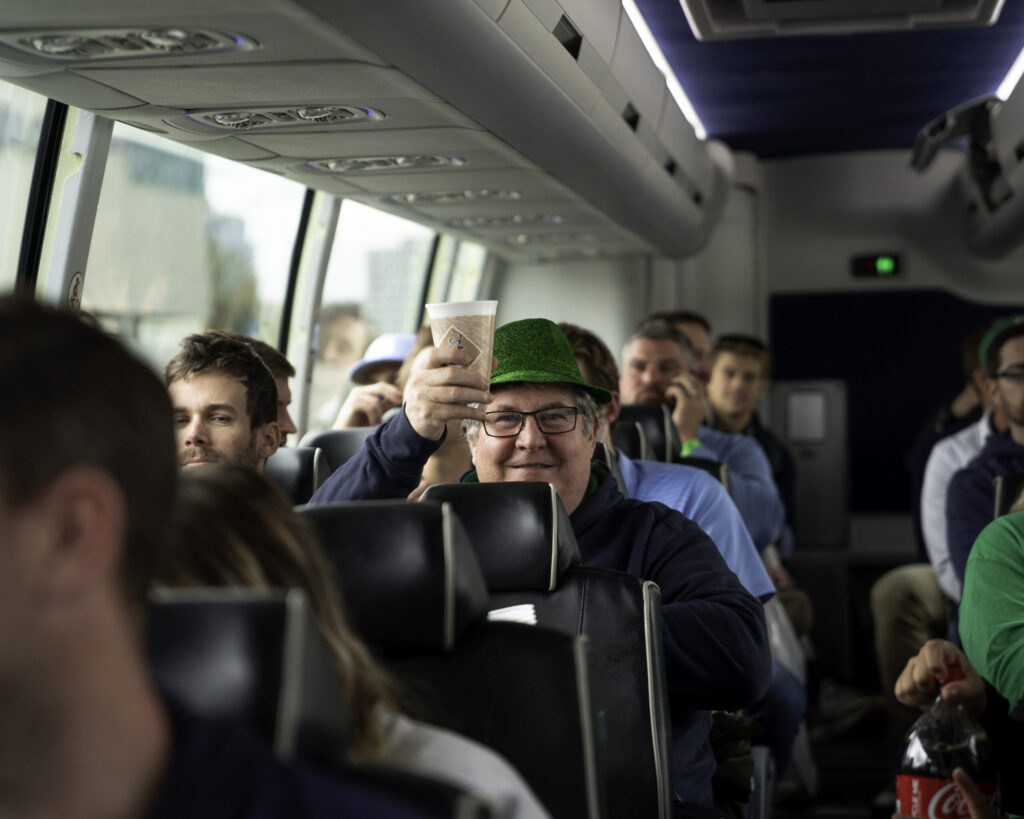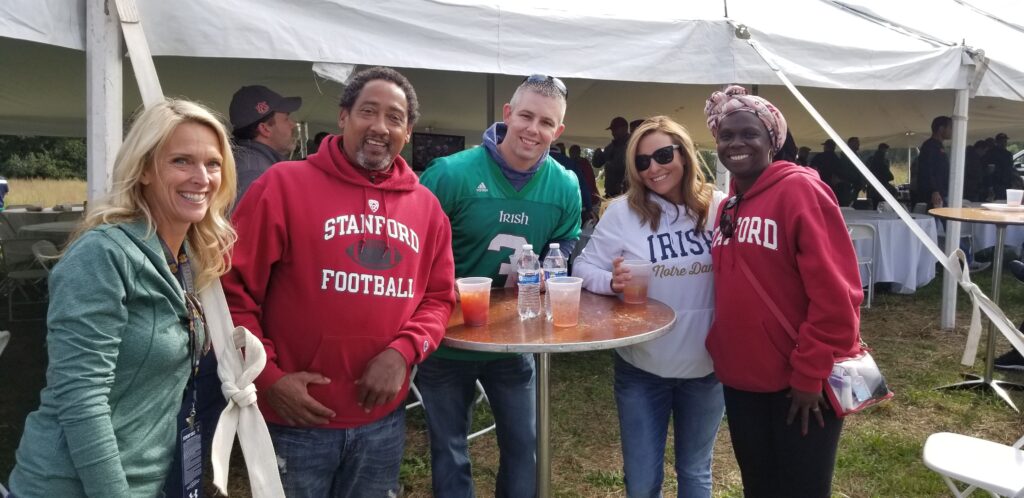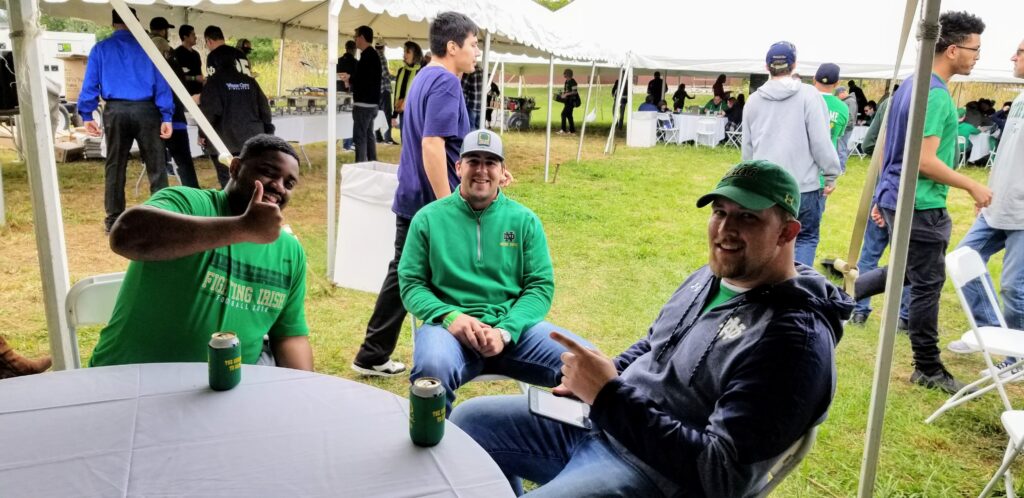 CROWD PLEASER EVERY TIME!
"This is by far the best way to see a ND game. There was a great spread and games prior to leaving Chicago. There was a broad open bar on the way to ND. The tailgate was decent food and a ton of fun. It is so easy and convenient. I highly recommend it."
"Everything from booking, brunch at Punchbowl Social, bus ride, drinks, tailgate and to the midnight snack was fabulous. All employees were so very nice and caring. This is well worth the money."
"Everything about the Irish Express is first class. I would highly recommend and would use again without hesitation!"
"​​The Irish Express team puts on a great event. To a person, they were all very customer focused and friendly. There was a huge group for the UNC game and they handled the logistics well from what I could see. Great atmosphere. Thanks."